Hiring Screening and Background Checks
How Partnering with Signet Helps Your Hiring Process
Signet Screening offers timely, accurate hiring screening and background checks as well as insightful aptitude testing. Our process starts by working closely with you to develop a methodology that ensures more informed hiring decisions. Signet President Matt Messersmith will visit your facility, analyze your hiring procedures in detail and conduct a complete review of your needs. Then the Signet team will recommend the right blend of screening, testing and reference tools to create an effective, economical hiring approach.
Our complete background screening services include:
Federal, state and local criminal checks
Drug screening
Education and employment verifications
Motor vehicle reports
Social media searches
Signet Screening gives you more than data
Our commitment goes beyond the data. We also guide clients through each step of the background check process, answering all your questions and ensuring complete satisfaction. You can also rest easy, knowing that all background checks are compliant with the Fair Credit Reporting Act (FCRA), preventing legal and financial issues.
If you do decide against hiring someone due to background check results before or after an employment offer, Signet Screening helps you send the required adverse action notices. In a few simple steps, you can send automated FCRA-compliant correspondence that's stored in our system for future use.
Signet Screening always looks for new services, better technologies and more effective processes. As a result, our dedication to innovation helps you acquire the best candidates, while also lowering costs.
The Signet difference
"Signet Screening does background checks the right way. They guide you on what you need to do and how to do it. Plus, their follow-through on their promise of thoroughness is amazing. I'm confident that if I ever have any related questions, Signet is right there to help and respond in a timely manner."
President Robin Throckmorton of strategic HR, inc.
To begin making more informed hiring decisions, request your free screening evaluation from Signet today.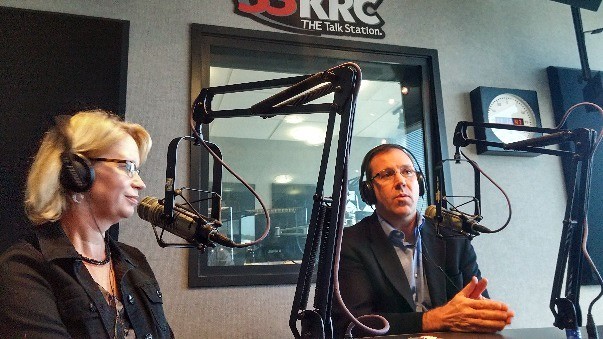 Matt discussing the latest screening and hiring practices with Cathleen Snyder of Strategic HR on 55KRC talk radio.
Signet is constantly looking for new services, better technologies and more effective processes that will help you acquire the best candidates, while at the same time lowering your costs.